Friday 10/12/2018 
7:15 pm – 9:15 pm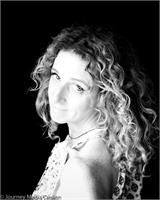 We start with Intention cards and Essential Oils (optional) to ground and focus. Then it's time to get comfortable, relax and clear your energy with the sounds of an Ocean Drum followed by  60 minute Yoga Nidra meditation.
End with Sound Healing – singing bowls and tuning pipes tuned to healing frequencies to facilitate transformation.
Bring a friend, bring a pillow, & get set to enjoy a blissful evening of deeper self-care that heals at the subconscious, energic and cellular levels.
---
Saturday 10/13/2018
2:00 pm – 4:30 pm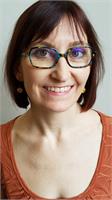 Holding onto resentment and pain prevents our hearts from opening and limits the manifestation of our highest intentions. We'll use gentle movement to get energy flowing and then a quiet introspective Yin practice (YBD restorative) to unfold ourselves into a more joyful experience. We'll finish with simple breath-work and guided meditation.
All levels welcome.
---
Sunday 
10/14/2018 
6:00 pm – 7:30 pm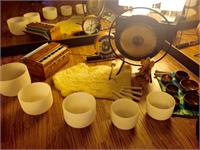 Immerse yourself in the healing sounds of the gong tuned to the planet Uranus and healing the Sacral Chakra, balancing emotions.The gong is one of the oldest musical instruments in the world. Based on ancient wisdom, the gong vibrates at the same frequency as the body allowing the body to heal itself. The gong balances the central nervous system and aids in deep meditation. Singing crystal and Tibetan bowls, harmonium, drums, and flute will be added to raise the vibration and heighten the experience. No yoga practice, all relaxation.